01/29/14
Job 40:16 Look at the strength in its back muscles,the power in its stomach muscles.
When you are sitting in a position then you are not moving. You are stationary. To sit with strength and ability. You are actually getting ready to do something. SIT UP - a physical exercise designed to strengthen the abdominal muscles, in which a person sits up from a supine position without using the arms for leverage…
So to sit up is "preparation" to get ready to do something.
You could sit up to eat
You could sit up to write
You could sit up to watch t.v,
You could sit up to get ready to stand up.
Physical Body
So sitting up strengthens the stomach muscles and the back preparing you to "Get Ready." In addition to your physical body getting ready to do something you have to prepare your mind/spirit as well.
Spiritual Body
Whatever you want to do in life, in order to be successful you must "prepare yourself mentally." Your body can only do what your mind tells it. So lets say you want to be a famous doctor. Well you can't just wake up one day and you are a famous doctor. You have to prepare yourself with the knowledge of what it would take to be a doctor. Otherwise, you will kill somebody without the proper knowledge. So you can be as positive, or successful, or as encouraging as you want to all you have to do is PREPARE. So the sit up position is a "preparing" position
08/29/13
I can do all things through Christ which strengtheneth me
Your faith or what YOU believe is essential for a healthy life. It is what makes you whole. If you believe your spouse doesn't love you, there is NOTHING he/she can do to change your mind. So as A man "thinketh" so is he. You ARE what you believe Believe In God so He can teach you to believe in yourself. Believe means to accept something as true, genuine, or real. God is the way, the truth, and the light. You MUST accept this divine principle to live a highly blessed and successful life. Christ is the SOLID rock ALL other ground is sinking sand.
In order to do anything you need strength, ability, and knowledge. God gives you ALL 3. Without HIM you could do NOTHING. With him you CAN DO EVERY OR ALL things.
08/26/13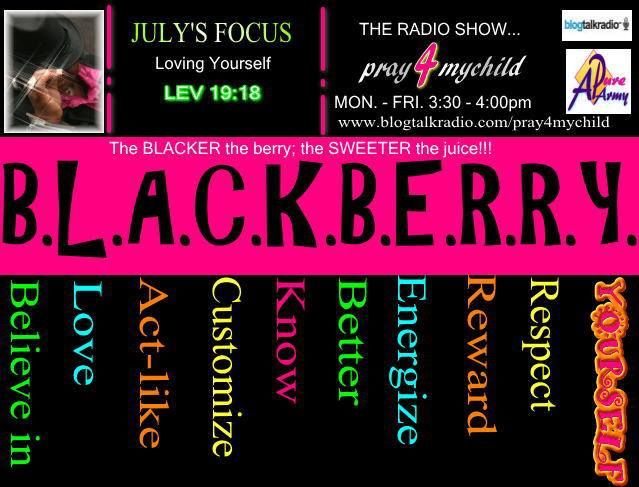 07/27/13
06/13/13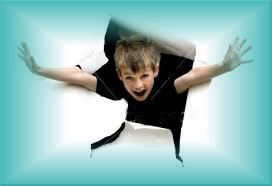 A new and improved you!!!!Isaiah 43:19 Behold, I will do a new thing; now it shall spring forth; shall ye not know it? I will even make a way in the wilderness, and rivers in the desert.
06/07/13
We have been fasting and praying for CHANGE within our youth and the body of Christ. This week focus was "The Mind". We discussed the mind, the heart, the personality, and the character. We are decreeing a breakthrough in your mind. Your mind is designed to be fruitful. You should always produce. Genesis 1:28
So now, we are BREAKING FREE in our minds so that we can successfully do the things God has placed in our spirits to do.
No More excuses.
No More unforgiveness,
No More anger,
No More hate,
No More fear,
No More depression,
No More suicide,
No More divorces,
No More, No More, No More!!!!
06/06/13
Proverbs 16:7 When a man's ways please the Lord, he maketh even his enemies to be at peace with him
06/05/13
We have dealt with the mind, the heart and today we are focusing on personlity. What is person - lity? The complex of characteristics that distinguishes an individual or a nation or group. The quality or state of being a person b : personal existence. Your personality is what makes you unique. Your personal experience is what makes up your genes or charcteristic. Alot of people had cancer BUT not all people reacted the same. Just because Sue died doesn't mean you have to.No One sounds "the same", looks "the same", acts" the same", We are ALL different with a different purpose in life. God said, Psalm 139:14 I will praise thee; for I am fearfully and wonderfully made: marvellous are thy works; and that my soul knoweth right well. God carefully knitted us together for a purpose. Your personal experinces is what makes you. ONLY YOU CAN BE YOU. No ONE has experienced what you have experienced how you experienced it. If your toe hurts the only one that can feel your pain is you n GOD…..
06/04/13
There is a song my niece constantly sings. I don't know the name of the song but the lyrics are, :I crashed my car into a bridge. I Don't Care! I LOVE IT. Ok now let's examine this thought. I crashed my car into a bridge.. I crashed my car into a bridge.. I crashed my car into a bridge. First of all "I" crashed my car. The lyrics is not sugggesting an accident. It clearly says "I" crashed my car. Who purposely crashes their car? Not only just crash the car but into a bridge. What thought did you have to crash your car into a bridge? Sounds like you trying to kill yourself. Where did this thought come from? And then the next thing that comes out your mouth is "I DON'T CARE"….I LOVE IT! When you don't care about your life but there re countless people around you tht cares for you is a very selfish person. You re not even taking in consideration of the people you hurt by hrmin g yourself. eYour response is…"I DON'T CARE, I LOVE IT!
The bible refers to the heart as a part of the mind. The heart, the mind, and the soul are ALL connected somehow just like the TRINITY where all three (3) are one. That's why the bible say Proverbs 23:7 For as he thinketh in his heart, so is he: Eat and drink, saith he to thee; but his heart is not with thee. You think with your mind which is the "heart" or the "center" of your body. You CAN NOT survive withOUT your heart beating.
Now that we know when the bible mentions the heart it is referring to the "Spirit" which is located in your mind. The "heart" or the center of a man is his/her spirit. When we allow these songs, tv shows, pornography, etc to"get in" our heart then we start acting out what we seen or heard. That's why the bible says guard your heart. Why do you think these kids are taking guns trying to perform msacre's? They are watching these video games and listening to negtive music. So now, this is in there heart or spirit. Adults are doing the same with ALL these reality shows. So, again guard your heart or spirit.
06/02/13
We are focusing on CHANGE within our youth this month. The first area of change we are studying is the mind. The mind is the CPU(Central Processing Unit) or the brain of the body. The body can do NOTHING unless the brain tells it. The mind or brain sends signals to the body (nerves) with a command to do something. So all of this hatred we are experiencing is in our youth mind. (ie. Random shootings and bombings, rapes, excessive robberies, child sex slaves. bullying, etc. are ALL associated with HATE, We need a CHANGE within the minds of our youth from so much confusion to peace.
Why is there so much CONFUSION?
1 Corinthians 14:33 For God is not the author of confusion, but of peace, as in all churches of the saints. So, if God doesn't create confusion then it comes from our adversary, The Devil!1 Peter 5:8 Be sober, be vigilant; because your adversary the devil, as a roaring lion, walketh about, seeking whom he may devour: He is CONSTANTLY looking for a body willing to listen to him to DESTROY anything and anybody! John 10:10 The thief cometh not, but for to steal, and to kill, and to destroy: I am come that they might have life, and that they might have it more abundantly. Everything we are experiencing is opposite of who GOD is. Since GOD is love then this is HATE.
How did HATE get in the minds of our youth?
HATE got into the mind of our youth due to lack of love. Since GOD IS LOVE; then we can say IT'S LACK OF GOD! Well you may say, my child love GOD. OK, well then Jesus said. John 14:15 If ye love me, keep my commandments. Anger, hate, fornication, adultery, murders, robbing, bombings, shootings, piercings, tattoo's, disobedient to parents, disrespect towards authority, and rebellion doesn't sound like the commandment of Christ. The commandment of Christ is wrapped up in two (2) commands MARK 12:30 And thou shalt love the Lord thy God with all thy heart, and with all thy soul, and with all thy mind, and with all thy strength: this is the first commandment31 And the second is like, namely this, Thou shalt love thy neighbour as thyself. There is none other commandment greater than these.
How do I get a peaceful mind?
So then, with so much fear going on. Fear of going to the movies. Fear of going to the mall. Fear of going to school. Fear of walking or jogging. Fear of loosing your job. Fear of loosing your house. FEAR, FEAR, FEAR…..2 Timothy 1:7 For God hath NOT given us the spirit of fear; but of power, and of love, and of a sound mind. How do we get a peaceful mind? Isaiah 26:3 Thou wilt keep him in perfect peace, whose mind is stayed on thee: because he trusteth in thee. BOOM! If you are struggling with a peace of mind, take your mind OFF the problem and FOCUS on Jesus Christ which is the Word of God.
Bless Ya!